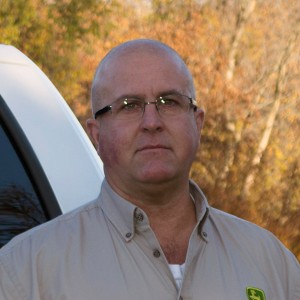 Secrets to high yields? Brett says there really aren't any.  "You have to maintain a high level of fertility, select quality top tier varieties, and make a series of good decisions throughout the year.  And don't underestimate the value of a little luck."
Brett grew up around the Montezuma area.  After graduating high school, Brett went on to Ellsworth Community College where he received his Associate's Degree in Agricultural Science and Farm Management.  After graduation, Brett worked for Heartland Co-op for 16 years in agronomy sales and as a Pioneer seed specialist.  Brett has been a Certified Crop Advisor for 15+ years.
Brett, his wife Traci, and their two daughters live in rural Montezuma.   When he's not reviewing yield data or constructing fertility plans, Brett likes deer and coyote hunting, traveling out west and attending the State Fair.
Brett joined Sinclair Tractor and the Yield Force team in 2010.
Email: brett@sinclairtractor.com
Cell: 641-224-2435